Roasted Rosemary Zucchini and Eggplant Medley
fawn512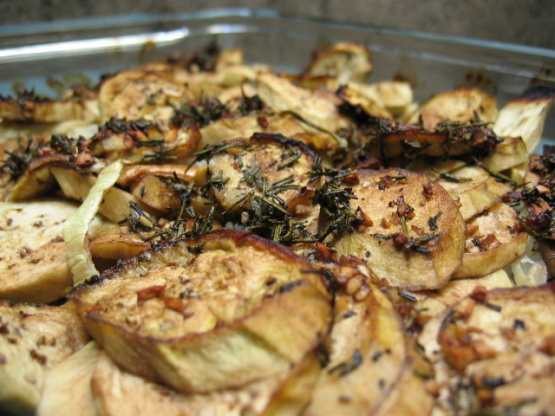 Great veggie side dish to roast in the oven or in a foil pan on the grill. I like to prepare it for roasting a couple of hours ahead to let the flavors blend.

Wonderful!! I made this to serve along side spaghetti and meat balls- everyone loved it! To avoide uneven distribution of the herbs and vinegar- i turned the veggies half way through baking. Turned out great and was super sinple to put together!
Place sliced eggplant, zucchini and onions in a large bowl.
Add all remaining ingredients and toss to coat well. Pour into a baking dish or foil pan and bake at 450°F for about 25-30 minutes or until desired tenderness. Or place foil pan on grill and grill for approximately 20-25 minutes or until desired tenderness.