Bobtail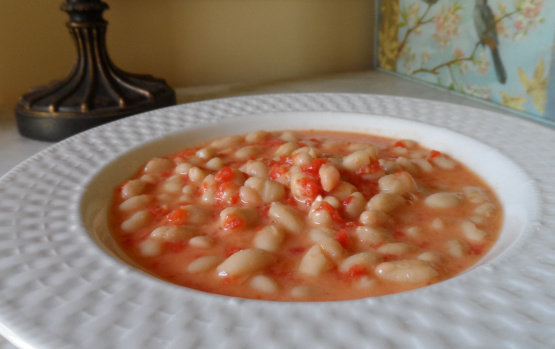 This recipe "goes with" another recipe, but it sounds like it would be good for other uses. It is only 3 ingredients and should cook (with meat or other food) to reduce a bit, for 10 minutes.

Made this as instructed by the recipe and it was ever so easy which is a must for me! It did not thicken up as much as I would have liked, however the flavor is wonderful. It has a distinct creamy roasted red pepper flavor. I simmered great northern beans in the sauce for a quick lunch. Loved the combination of beans and roasted red pepper flavor. Next time, I will increase the amount of roasted red pepper for an extra punch of flavor. This is a must try again with meatballs soon! Thanks threeovens! Prepared in participation with My-3-Chefs!
Puree the peppers in a food processor.
Transfer to a bowl and whisk in the broth and yogurt.
Simmer 10 minutes to reduce and thicken; cook meatballs or other meat or chickpeas in this sauce, if desired.