Roasted Red Pepper Remoulade
MsPia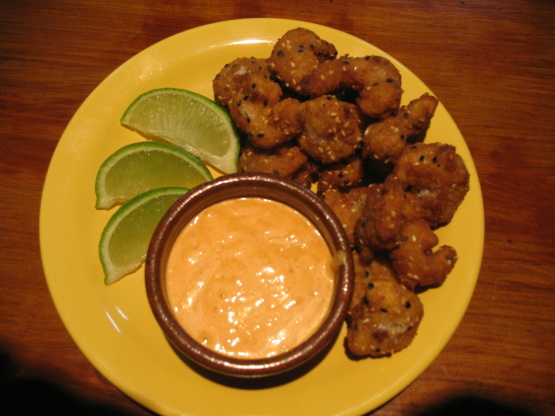 This sauce is terrific with any seafood, but we especially love it with shrimp, and fried green tomatoes! From Southern Living Magazine, 6/04.

This had delicious flavor and was wonderful with fried fish. It tasted much more elegant than tartar sauce or cocktail sauce. The texture was very thin, though. I substituted 1 egg for the egg substitute as another reviewer mentioned. Otherwise I followed the directions exactly, so I'm not sure why it didn't thicken. It tasted so good that I will probably give it another try next time we have fried seafood.
Place egg substitute in bowl of food processor. With processor running, pour vegetable oil slowly through chute, in a steady stream, stopping to scrape down sides as needed. Pour mixture into a small bowl.
Process roasted peppers and next 9 ingredients in food processor, pulsing until smooth. Fold roasted pepper mixture into egg mixture.
Cover and chill until ready to serve.