CarolAT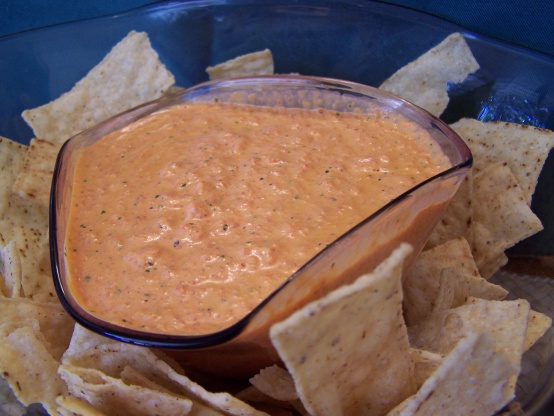 This is almost an instant dip. It takes longer to gather the ingredients than it does to prepare. It is awesome with fresh veggies.

Quick and easy dip. Very nice. Served with blanched baby new potatoes, cauliflower, veggies, some crackers, pita, etc. It was very good.
I did add a little sour cream to the dip for a little extra punch; but, I tried it before adding it and it was just as good.

That was just my change, but not necessary. Good as is. Nice simple dip. Great to snack or for a party.
Combine all ingredients in a small food processor.
Blend until smooth.
Serve with broccoli florets, baby carrots, apsparagus spears, bell-pepper spears, or breadsticks.