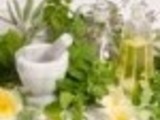 Easy to prepare and very good!
Directions
Combine all in food processor or blender until smooth.
Cover and chill for at least 2 hours.
Serve with vegetables, chips or crackers.
If you have no Italian dressing mix, substitute with any dry vegetable soup mix.
Most Helpful
I can't believe how good it tastes. It's sure I'll do it again. I tried it with nachos and cucumbers. Delicious.
This dip is so delicious, I have just added it to my Holiday Menu! I used dry vegetable soup mix as that is what I had on hand. It was hard to wait 2 hours to let the flavors blend as it was yummy right out of the blender. Thanks so much for sharing this recipe Sage, I will be making it often. Nick's Mom