Roasted Red Onions with Balsamic Vinegar
Parsley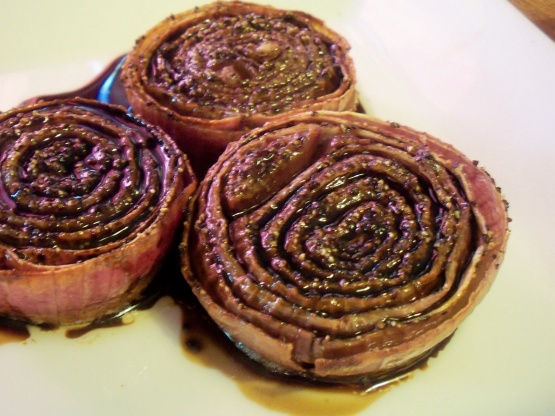 The sweetness of the onion and the flavour of the vinegar make this a hearty fall side dish. If you are using a well aged expensive balsamic vinegar the sugar may not be needed.
Remove papery skin from onions, rub with olive oil and sprinkle with salt and pepper.
Roast, uncovered, in a small pan at 375 for 1 1/2 hours or until tender.
Remove onions and keep warm.
Put water and vinegar in pan and boil 4 to 5 minutes.
Mixture should reduce to about 1/4 cup.
Remove from heat and add brown sugar.
Cut onions in half and drizzle with vinegar mixture.