PaulaG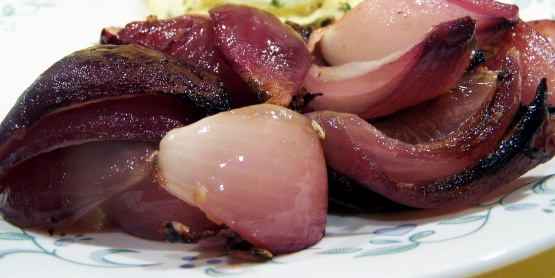 I adopted this recipe in September 2006, selecting it because I love healthy side dishes that add flavor to the plate. the original chef commented that the recipe is from Robert Del Grande.
In a mixing bowl, toss the onions with olive oil.
Add the minced garlic, red chile flakes, fennel seeds, oregano and salt.
Mix well to coat the onions.
Transfer the mixture to a roasting pan just large enough to hold the onions in a single layer.
Roast at 375F for 1 hour or until the onions are nicely caramelized.