Roasted Red Bell Pepper and Garlic Dip
Amlaphq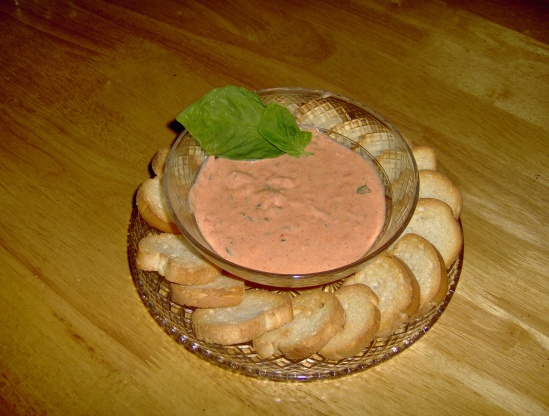 This is a wonderful dip for crackers, the sweetness of the peppers is mellowed with the spicyness of the garlic. I use one fresh lime for the juice, it works fine. Very elegant looking on a cracker tray and it is also good on veggies.

New cooks might want to know that bell peppers can be roasted by sticking them with a long fork and holding them over a flame until the skin is charred. Then put them, while still hot, into a closed brown paper bag and the steam will loosen the skin. Red Bell Peppers are a little sweeter than the green ones, but also more expensive. A frugel cook can use the green peppers and add a little sugar to the dip.
Place all ingredients in food processor.
Process until smooth.
If desired, garnish with a sprig of fresh parsley or basil.