Prep 10 mins
Cook 25 mins
I was struggling for side dishes while in the "strict" phase of low carbing it....figured most veggies seem to mellow with roasting why not radishes.....only problem was DS kept eating them so I had to hide them in a container labeled "squash" (he would NEVER open that! LOL). I also put them out as part of an appitizer buffett on a platter with cauliflower that I cooked the same way....they disappeared!
Directions
Wash, trim and quarter radishes.
toss radishes in small bowl with olive oil.
spread on cookie sheet (I line it with foil for easier clean up).
sprinkle with salt.
roast at 375 for 20 to 25 minute.
Most Helpful
Made for Thanksgiving 2009. I picked this dish as a low carb side option to give my diabetic father-in-law more options to choose from on the Thanksgiving table. Everyone who tried these enjoyed them and couldn't believe 1) that they were radishes and 2) how easy to prepare they were. My husband and in-laws said that the flavor reminded them of cabbage. My father-in-law requested the recipe to add to his rotation of side dishes at home. I did not use the salt (several guests have high blood pressure) but they still tasted good. The tip about lining the pan with foil for easy clean-up worked great! Thank you for posting this recipe/method!!!!!
Oh how many holidays can I remember where there were a bowl of clean trimmed raw radishes sitting in a bowl of cold water with a salt shaker right next to it? Too many to count, lol. Everyone (including me) would eat one or two, but there would always be plenty leftover that sat in the fridge for a long time. That said, just for shidz ~n~ giggles, I looked on zaar to see if there were any radish recipes and this is one of them that caught my eye. So I gave it a whirl and made as directed. The texture is that of soft roasted potatoes. There is still a bit of tanginess of the radishes, but not as strong. Be careful not to over-roast them, as the smaller pieces had a not-so-tasty bitterness to them. We would suggest slicing them in a food processor to get more uniformed peices. Next time we'll add black pepper and a bit of butter also. Perhaps even top them with a dollop of sour cream and sprinkle of bacon bits at the table. Thanks for sharing the recipe. :)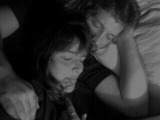 Who would have known?!?!? I love radishes, but I got two different kinds in my last 2 coop boxes (one was black on the outside and white on the inside and the other looks like a watermelon in the middle with red, green and white) and they fell to the bottom of the veggie bin in the fridge. Needless to say, they were all quite soft and needed new life pumped back in - and I assumed the only possibility was to cook them which I had never done before. I really enjoyed this roasting of radishes and I agree with the others that they have a faint cabbage taste when cooked. I used seasoning salt instead of Kosher salt, but otherwise followed the recipe spot on. I will definitely make these again - thanks for posting!