Hadice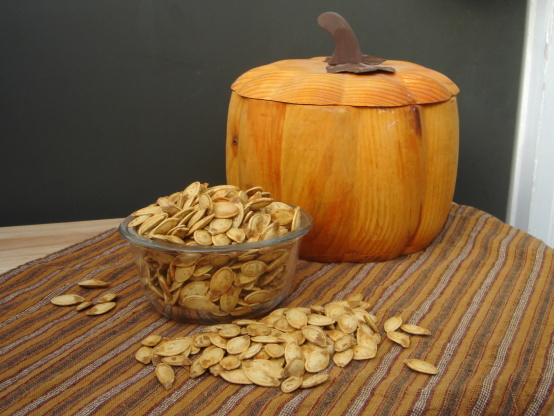 Top Review by BarbJG
This was fast and easy...I put more than a pinch of salt in the butter and I don't think it was still enough. I like them really salty! Thanks for the recipe. My son and husband carved pumpkins and we wanted to try roasting the seeds this year. I'm glad we did! It will be a tradition from now on...thanks again..
Preheat oven to 300 degrees F (150 degrees C).
Toss seeds in a bowl with the melted butter and salt.
Spread the seeds in a single layer on a baking sheet and bake for about 45 minutes or until golden brown; stir occasionally.