Roasted Potatoes in Olive Oil and Herbs
Diana 2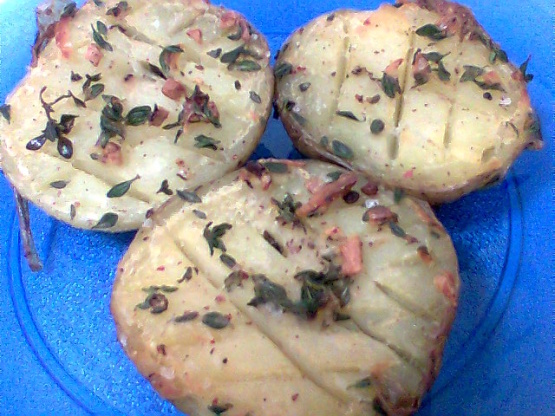 Recipe by Mirj
For my 46th birthday my husband treated me to a one-evening cooking course. It must have been one of the most enjoyable evenings I've ever had. This recipe is from that course. It was a meat-laden course, but these potatoes served as the perfect foil to the meal.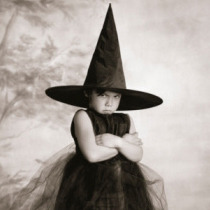 Let me be the first to give this recipe its 5 BIG stars. The flavour is fantastic, and I love the crispiness around the edges. The only herb I used was fresh lemon thyme from my garden, as I was making this in conjuction with the "December Herb/Spice of the Month = THYME" forum. The leaves became crunchie, which was so amazingly good. Thanks Mirj for posting such a great recipe. Ahhhhh more comfort food!!!
Preheat the oven to 250 degrees centigrade.
Do not peel the potatoes. Cook them in boiling water until soft. Cool until the potatoes are comfortable to hold in your hand.
Halve the cooked potatoes and score the undersides in a crisscross pattern. Transfer them to a large bowl.
Add the olive oil and fresh herbs to the bowl. Mix well until the potatoes are all coated.
Place the potatoes cut side up in a roasting pan and roast in the oven for 30 minutes.