Roasted Potatoes and Peppers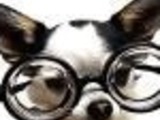 New Brunswick and Prince Edward Island are famous for their pototato production. This is a recipe from the PEI Potato Board, a good use for all those New Brunswick spuds.
Directions
Preheat oven to 375°F (190°C).
Wash potatoes.
Halve or quarter larger potatoes.
Cut onion into eight pieces.
Cut peppers into one-inch pieces.
Combine oil and seasonings in a plastic bag. Add vegetables and shake to coat with seasonings.
Place in shallow dish and bake uncovered in the oven, until potatoes are tender, about 40-45 minutes, stirring once.