Roasted Potatoes and Peppers
Prep 10 mins
Cook 45 mins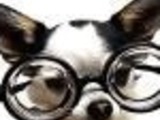 New Brunswick and Prince Edward Island are famous for their pototato production. This is a recipe from the PEI Potato Board, a good use for all those New Brunswick spuds.
Directions
Preheat oven to 375°F (190°C).
Wash potatoes.
Halve or quarter larger potatoes.
Cut onion into eight pieces.
Cut peppers into one-inch pieces.
Combine oil and seasonings in a plastic bag. Add vegetables and shake to coat with seasonings.
Place in shallow dish and bake uncovered in the oven, until potatoes are tender, about 40-45 minutes, stirring once.
Reviews
Most Helpful
Made as written twice this month -- wonderful recipe. Turned the zip lock bag wrong side out to remove stuck on seasonings with a spatula to add to the veggies. Also, uncovered the baking dish about 20 minutes before it was done, making it more a baked dish than a steamed one. Took a little longer than stated to be done -- about a hour, most likely due to uncovering during baking. Besides the healthy aspect of all the veggies, this dish is a delightful accompaniment to a meal. Thanks for posting this -- a keeper!
Fabulous! Quick, fresh, and colorful in its presentation. I used 2 minced garlic cloves, half a red and half a green pepper for more color, baked it about 55 minutes. A fantastic side dish!
A very nice side dish. I used small red potatoes, red onion and orange bell pepper. I love the flavour of the rosemary. Made for ZWT4 Family Picks.