JustJanS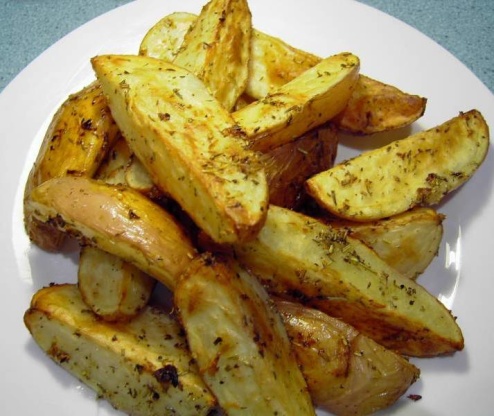 This recipe comes from Pampered Chef. It is so easy and so good. It goes with any grilled meat.

I'm not a big potato person, but I love these! Just the right combination of herbs. I cooked them until they were a little crispy.....YUM!
Preheat oven to 450 degrees.
Cut potatoes into 1 inch wedges and place in a 9x13 inch baking pan.
Add remaining ingredients and toss to coat.
Bake uncovered for 40 to 45 minutes or until golden brown and fork tender, stirring after 20 minutes.