Roasted Potato Halves With Herb Sprigs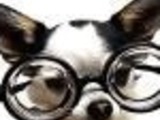 Sounds better in French: Pommes de Terres Roties aux Herbes Variees. These are very pretty potatoes--and tasty too. Simple and elegant. From Georgeanne Brennan's "Savoring France."
Directions
Preheat oven to 375F (190C).
Place the halved potatoes in a bowl and pour the oil over them. Toss in the oil and/or rub them with your hands to insure that each is coated with oil.
Arrange the potatoes cut side up on a baking sheet.
Astuce (Hint): If your potato half keeps rolling over, slice a tiny sliver off the uncut side, giving it a flat surface on which to rest.
Press an herb sprig on to each potato half; sprinkle them with salt.
Bake until a golden crust has formed on the cut surface and the potato half is tender through, about 45 minutes.
Serve, cut side up and nice and hot.
Reviews
Most Helpful
What a wonderful change of pace from the usual baked potatoes. I used thyme and sage for the fresh herbs and then seasoned the potatoes with Fleur de Sel and fresh ground pepper. I really enjoyed the flavors of the fresh herbs with the potatoes. I had these as a side dish to Weinerschnitzel (#305341). Made for ZWT4 Family Picks.

Mmm this is lovely! I took a bite and it was soft and tasty, I could taste the salt and the herbs in it. I hastened the cooking time by microwaving the potatoes for 5 mins before halving it, and rubbing oil on it and topping it with the herbs (love the thyme!). So basically, all I had to do was wait for 20-25 mins for it to be browned in the oven. Had this with Potato Squashers, chicken in Greek Marinade, Chicken in Balsamic Barbecue Sauce and Cucumber-Zucchini Salad. Yummy! Thanks! Made for WZT4.

This was a lovely, elegant side dish. I used just fresh rosemary with sea salt and cracked pepper this time around, but I will definitely experiment with different herbs depending on what I have and what I'm serving this with. Thanks for an easy and beautiful dish!