Junebug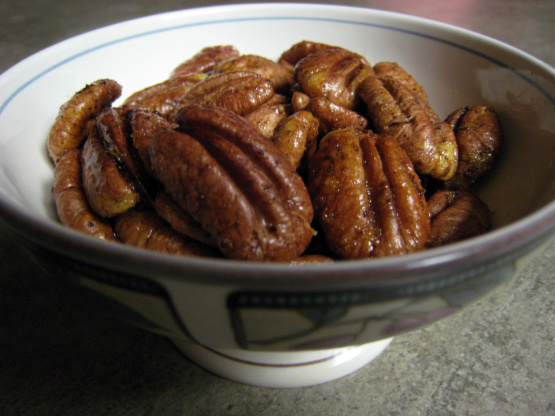 This is a very tasty and addictive appetizer !

Simple, tasty, and addictive.
Melt butter in a 9x13 pan.
Add Worcestershire sauce and pecans.
Stir approximately every 15 minutes.
Bake at 250 Fahrenheit for about 1+ hours until pecans are done (baked completely through).
Drain on paper towels.
Sprinkle to taste with seasoning salt.