Roasted Pears With Fresh Cranberries
Oven baked pears with slightly sweet/spiced pink syrup and whole cranberries. I found this recipe years ago in a news paper and clipped it out. Took me a while to make it, but once I did, I knew it was a keeper. I then washed the jeans I was wearing when cooking and melted the news paper. I did a search on the net, but could not find it there. So I had to quickly write down the recipe before I forgot it. So hear it is for me to always have. Hope you enjoy it as well.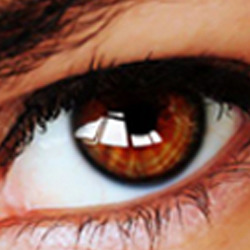 This was a nice blend of flavors! I did not peel my pears, left them in halves, and made this with 1 1/4 cups cranberries, 1 cup broken walnut pieces, and added 1/4 cup raw sugar. Next time I'll reduce the water to 3/4 cup and will cover the dish with foil for the first 10 minutes of cooking ~ Made for Fall PAC 2012.
1. Heat over to 400F, use a baking dish with 1" sides.
2. Lay peeled, split and cored half pears in baking dish cut side down.
3. Mix together 1 cup water, vinegar, salt, spice and sugar. Pour over pears and drop in pats of butter.
4. Bake for 15mins basting the pears once at 7 minutes time.
5. At 15 minutes cooking time, add 2 tablespoons water and cranberries to baking dish, bast pears again.
6. Bake for another 10 minutes, then bast pears. Check with fork to see if pears are tender.
7. If pears are tender then they are done, if not cook another 10-15 minutes.
8. You can add more water if needed. I also add more then 3/4 cup cranberries.
9. This is very good on it own or with vanilla ice cream.