Lvs2Cook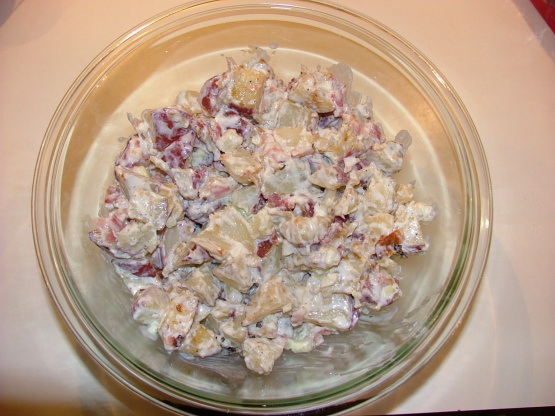 You can serve this warm, immediately after making it, or you can chill and serve cold. Adapated from a Southern Living recipe.
Put oil in a 15x10-inch jelly roll pan; add potatoes and the next 4 ingredients and toss to coat then arrange potato mixture into a single layer.
Bake at 425° for 30-35 minutes or till potatoes are tender, stirring occasionally; transfer to a large bowl.
Add bacon, green onions and Ranch dressing and toss gently; add salt and pepper to taste.
Serve immediately or chill to serve later.