Roasted New/ Fingerling Potatoes
teresas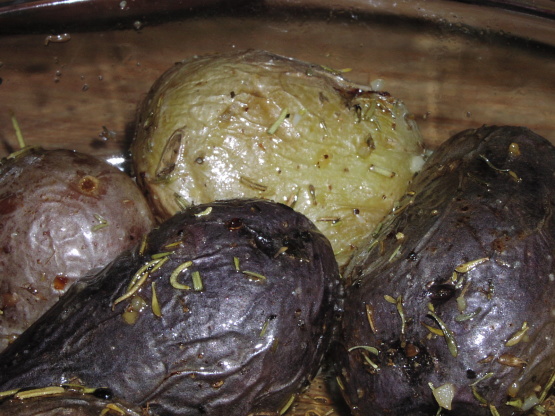 This is a great side dish for bbqs, steak, roasted chicken, etc. I use the newer small potatoes and fresh herbs to brighten up the flavor.(If you use dried herbs reduce the amount to 2 tsp of each.)

Great great recipe! Loved these, I did add a couple T. of butter and they turned out crispy and yummy....
preheat oven to roast at 450°F.
in a casserole dish add potatoes, olive oil, fresh thyme, salt, pepper, and the leaves of 1 sprig of rosemary, crushed.
roast for 20 minutes, turn and roast 20 minutes more.
garnish with rosemary sprig.