Roasted Mushrooms and Pearl Onions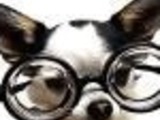 A Martha Stewart recipe that is as simple as possible--and so delicious. You can add some garlic cloves to this if you like and/or some herbs. It's quite lovely just plain. And if you line the pan with foil, you have hardly any clean up.
Directions
Preheat oven to 425°.
Line a large rimmed baking sheet with foil.
On the sheet, toss mushrooms with onions and oil; season with salt and pepper.
Roast until tender and browned, stirring halfway through, about 30 minutes.