Roasted Mushrooms and Pearl Onions
Prep 10 mins
Cook 30 mins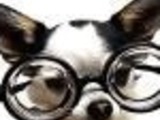 A Martha Stewart recipe that is as simple as possible--and so delicious. You can add some garlic cloves to this if you like and/or some herbs. It's quite lovely just plain. And if you line the pan with foil, you have hardly any clean up.
1 1⁄2 lbs small cremini mushrooms, stems trimmed (halved if large)
8 ounces thawed frozen pearl onions (1 1/2 cups)
1 tablespoon olive oil
Directions
Preheat oven to 425°.
Line a large rimmed baking sheet with foil.
On the sheet, toss mushrooms with onions and oil; season with salt and pepper.
Roast until tender and browned, stirring halfway through, about 30 minutes.
Most Helpful
This mushroom and onion recipe was to die for! My DH just loved how the onions got a little burnt which really enhanced the cremini mushrooms. I would like to mention that they could be made ahead of time and warmed up in the microwave. We used it as a side dish. Made for Veg ' N Swap tag.

Delicious, earthy side dish. I made it in dutch oven, first browning and then stewing under the lid.
Yum! I enjoyed this as a side dish with veggie riblets. I did lower the heat just a bit about halfway because they were browning too fast. Thanks Kate! Made for Zaar tag.