karen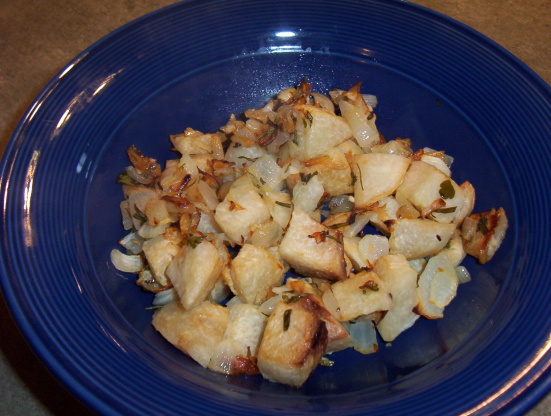 A great replacement for potatoes! Jicama has a slightly sweet flavor and only 20% of the calories and carbs.

It was awesome! I crumbled all spices by hand and put in bowl with 1/2 c olive oil then added veggies as I cut them. Mixed well and let marinate about 30 minutes while chuck was in pot. Dumped on Silpat sheet and roasted. Jicama and beets were nice and crunchy while other root veggies came out soft and mushy. LOVED this recipe and will do again!
Toss all ingredients together.
Spread in baking pan.
Roast in 400 degree oven for 1 hour stirring every 15 minutes.