Roasted Italian Sausage and Potatoes With Mushrooms and Peppers
Prep 5 mins
Cook 1 hr 15 mins

This is loosely adapted from Judith M. Fertig's recipe in Prairie Home Cooking. The original did not have any cheese or herbs. Either sweet or hot sausages will do; I've also made it with bratwurst. This is a very easy dinner, very nice for cold weather.
Directions
Preheat oven to 400°F.
Combine herbs, olive oil, salt,pepper and potatoes and toss to mix.
Place sausages and potatoes in large baking or roasting pan.
Roast at 400° for 30 minutes, or until just beginning to brown, turning several times.
Add a little more oil if the potatoes appear to be drying out.
Add remaining vegetables and roast 45 minutes more, turning occasionally, until potatoes are brown on the outside and tender on the inside.
Sprinkle with mozzarella and return to oven just until cheese is melted.
Most Helpful
This is a good hearty dish made from the most basic of ingredients, proving that quite often the simplest of dishes are the most enjoyable.
I know it's not authentic, but I used some chicken Italian sausages from my local deli , which are very tasty...other than that I followed the instructions to the letter.
The results were absolutely great...DH was raving about it from his first mouthful and hasn't stopped since (..and it's been a few days!!)...the potatoes were just crisp on the outside and fluffy in the middle,the peppers and onions were wonderfully sweet, and the sausage and mushroom deliciously comforting.
We totally loved this and will definitely be cooking this again..thanks for sharing.
Made for PRMR.

This was the perfect dish to make for a winter's day! I pretty much made it exactly as posted, with some minor changes (due to necessity). For some reason, I overlooked the garlic as an ingredient and didn't add it. Normally, I add garlic to everything, but I did not miss it hear. I could not find fresh savory, so I just 2 sprigs of fresh thyme. I used sweet Italian sausage, 1 red bell pepper and 1 green bell pepper. I only used 1 large yellow onion, but it was pretty big and was quite enough. I forgot to buy mushrooms so, as another reviewer suggested, I added celery. The end result was still delicious and satisfying, and I will be making this again (hopefully, correctly next time). Thanks for sharing this. Made for Please Review My Recipe Tag Game.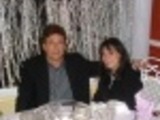 This recipe was easy and sooo good. I did use Bratwurst instead of Italian sausage and plenty of the herbs.