Roasted Herb New Potatoes
Bergy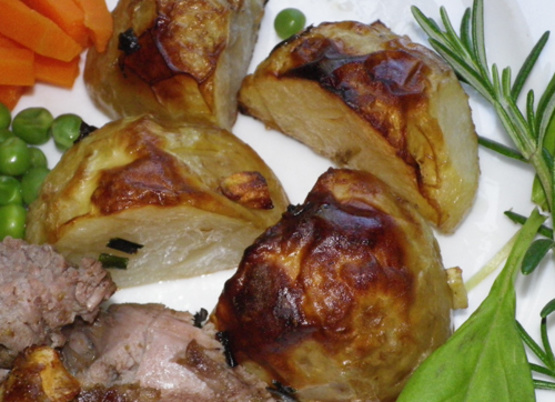 These are my favorite potatoes, and so easy. Be sure to use fresh herbs as they make the dish.

Top Review by Bergy
This recipe was a real treat. The herbs were all fresh from the garden. I boiled the potatoes for 5 minutes before getting them ready to roast.I cut the butter back (much as I love it). The potatoes turned out so tasty and good. A lovely compliment to a roast leg of lamb dinner
Mix all ingredients on a large baking sheet with sides.
Toss to coat potatoes evenly with oil and herbs.
Turn potatoes so that cut side is down.
Sprinkle with salt and freshly ground black pepper.
Roast in a 375 degree oven for 30 minutes or until done.
Serve with any oil/butter/herb mixture left in pan.