3 Reviews
What a fun recipe this was to prepare for Halloween! Although, you can prepare this anytime because it was very tasty. I especially liked the tomato sauce flavoring. Cooking the sauce for 20 min. over med. heat was too much, I thought. I moved it to low and cooked it for about 15 minutes. I used roasted red peppers from a jar and they worked great.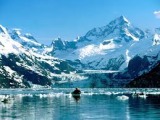 This recipe was recommended by Chef #174096. Yummy! This recipe (which we found to be elegant) has great flavor. The tomato paste sauce is wonderfully flavored, but was a bit much. Next time we will just put it over the top to hide the chicken breast. I used roasted red peppers from a jar and just placed it on top. Thanks for sharing this very unique and delicious recipe. :)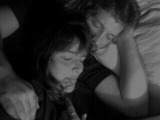 Fantastic! I made this for my Halloween week of menus. It did take some time to complete, but it was well worth it. I had never roasted a red pepper before, so I used the oven method (no broiler) from http://community.cookinglight.com/showthread.php?t=42369, sweated them in a bowl with a plate on top, and it worked perfectly. The skins came right off - - and I was amazed at how much like a heart it really looked beneath those skins! I used chicken tenderloins, so they only need 10 minutes to cook, and subbed skim milk for the cream (started with less to make sure the consistency would be correct). The only thing I really had trouble with was getting the color of the "blood" sauce correct, even with a full set of food color dyes to choose from. I ended up adding some of my own tomato sauce to try to bring the color to a redder look (as opposed to pink). Regardless, it tasted great and the visual effect was brilliant. I will definitely be making this again! Thanks for posting!

Roasted Heart