Found this in my files...sounds a little time consuming, but well worth it. Here's what the original poster (?) had to say: "This is probably the recipe that I am most proud of in this collection of 100+ Halloween recipes. It is the piece de resistance. It looks great, tastes heavenly, and can even be gross for the kids. It can be elegant, or it can be kitsch. It works on a lot of levels. The recipe is very simple and quick to make. I have it down to under half an hour from start to finish (we like it so much we make it a lot, except that we use a low fat tomato sauce instead). The glossy slightly moist bright red pepper looks exactly like a heart. The consistancy as you cut into the dish is very realistic as well. The red sauce oozing out is just the frosting on the cake. There really is only one thing to be careful about, and that is making sure that you be very careful when peeling the red pepper to keep it intact. It is essential to the whole effect of the dish that the "heart" looks whole. For a more "bloodlike" sauce, add some red food coloring to deepen the color, maybe with one small drop of black for depth. Enjoy!"
Directions
Mix together the tomato paste, crushed garlic, 1 teaspoons Italian spices, and brown sugar in a small saucepan and place over medium heat. Cook for at least 20 minutes, stirring frequently.
While the tomato sauce is cooking, fill a large pot with enough water to easily cover the chicken breasts by a few inches, but don't add the chicken yet. Add the onion, garlic, 1 tablespoons Italian spices, salt, and pepper. Bring to a boil.
Toss the chicken breasts into the pot, cover, and turn off the heat. Leave on the burner, but let sit for about 20 minutes. Do not peek. Remove the thickest piece of chicken, and check to make sure that it is thoroughly cooked. If not replace to the pot, recover, and let sit for a few minutes more.
When the chicken is cooked, drain thoroughly, and discard the vegetables and spices along with the water.
While the chicken breasts are cooking, melt the butter in a medium saucepan, but don't brown.
Add the flour and whisk to form a roux. Cook until lightly browned, then slowly add the heavy cream. Whisk briskly. Continue to cook the sauce over medium heat until thickened.
Add the tomato paste mixture and mix well. Lower the heat to keep warm while you assemble the dish.
Place a pool of the tomato sauce on an individual serving dish. Top with a chicken breast, and thoroughly cover with more of the tomato sauce. Top with half of a roasted pepper. Serve hot.
Reviews
Most Helpful
What a fun recipe this was to prepare for Halloween! Although, you can prepare this anytime because it was very tasty. I especially liked the tomato sauce flavoring. Cooking the sauce for 20 min. over med. heat was too much, I thought. I moved it to low and cooked it for about 15 minutes. I used roasted red peppers from a jar and they worked great.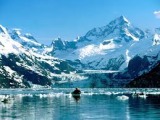 This recipe was recommended by Chef #174096. Yummy! This recipe (which we found to be elegant) has great flavor. The tomato paste sauce is wonderfully flavored, but was a bit much. Next time we will just put it over the top to hide the chicken breast. I used roasted red peppers from a jar and just placed it on top. Thanks for sharing this very unique and delicious recipe. :)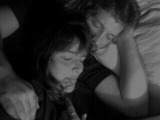 Fantastic! I made this for my Halloween week of menus. It did take some time to complete, but it was well worth it. I had never roasted a red pepper before, so I used the oven method (no broiler) from http://community.cookinglight.com/showthread.php?t=42369, sweated them in a bowl with a plate on top, and it worked perfectly. The skins came right off - - and I was amazed at how much like a heart it really looked beneath those skins! I used chicken tenderloins, so they only need 10 minutes to cook, and subbed skim milk for the cream (started with less to make sure the consistency would be correct). The only thing I really had trouble with was getting the color of the "blood" sauce correct, even with a full set of food color dyes to choose from. I ended up adding some of my own tomato sauce to try to bring the color to a redder look (as opposed to pink). Regardless, it tasted great and the visual effect was brilliant. I will definitely be making this again! Thanks for posting!