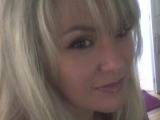 This recipe uses less fat and calories than traditional green beans with butter but tastes so much more gourmet! The beans are great hot, cold, warm. I love to just put them in a container and eat them as a snack. They are also a great unexpected addition in salads! Yummy. by MissMia
Directions
Toss all ingredients in a bowl.
Lay out on a large baking sheet with the green beans placed so as not to overlap or touch one another as much as possible.
Bake at 375 degrees for 25 minutes or until green beans begin to shrivel and are tender crisp.
Reviews
Most Helpful
WOW! What an easy alternative for green beans. I used 1 lb of green beans and it worked great. I also tried a batch using just Montreal steak seasoning and cooking spray. I have found a new favorite vegie!
Delicious! My husband and I cannot get enough of these!! I used a combo of purple and yellow beans for added colour.
These are excellent. I only used 1 lb of green beans. I substituted fresh garlic and sea salt and cooked for approx. 25 minutes. A great way to cook fresh green beans.