Roasted Garlic Tomato Sauce
gailanng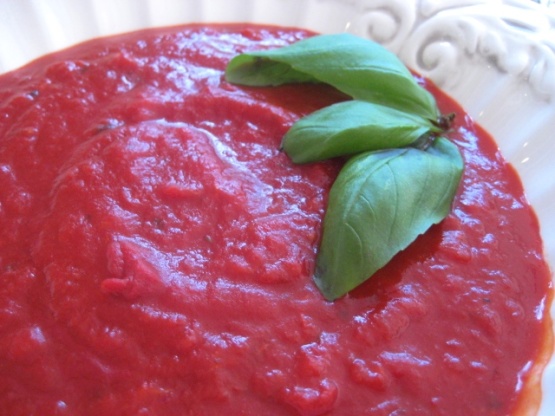 From "Prepared Pantry.com This was so good served over spaghetti. It's quick and you just need a can of tomatoes, a couple of dried spices and a 1-3 fresh garlic cloves. The left-over sauce was even better the next day. Be careful with the salt, as there may be added salt in the canned tomatoes.
Mash the garlic cloves into a paste with the back of a knife in bottom of a saucepan. Stir in the olive oil.
Add the tomatoes.Cook over medium heat to the boiling point and then simmer for ten minutes to thicken.
Immediately stir in the basil, oregano, salt and pepper, and serve.