Bergy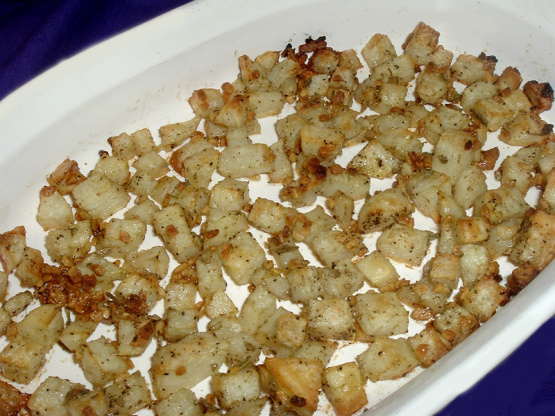 These tasty spuds, spiced with garlic herbs, will feel right at home alondside breafast, lunch, or dinner entrees. (This recipe is from the cookbook "How It All Vegan".)

We thought these were pretty good! Our only complaint was that the rosemary ended up like dried sticks in the potatoes. Ground rosemary or crumbled would have been better. Will use a small amount of ground rosemary next time.
Preheat oven to 400 degrees F.
Place the cubed potatoes in a medium bowl and add the rest of the ingredients and stir together.
Lay evenly onto a cookie sheet or lasagna pan and bake in the oven for 30-40 minutes, until potatoes are golden brown and can be easily pierced with a fork.