3 Reviews
Amazing! I tried this recipe pretty much as is, except that I didn't peel my potatotes. I'm totally going to regularly make this one. Oh, I did make one change, I cooked the garlic in ~2-3tbsp oil, then used the oil in the rest of the soup. My friends all loved it!

FABYOOOOLUSSSS This soup was easy to make and bliss to eat. Velvety smooth after blending, and wonderful aroma and taste. My family all had a second bowl. This will definately be a rugular on our dinner table.
What good soup! The roasted garlic is so sweet and the herbs add such lovely flavor notes. I could not, however, use all that cream. Instead, I substituted about half the stated amount of cream with skim milk Once I pureed the soup, I added just enough cream to give the soupo that lovely rich taste and mouthfeel--probably only about a cup. I also added some nice elong chives for garnish.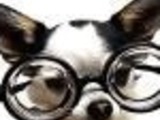 Roasted Garlic Potato Soup