Roasted Garlic Pesto Mashed Potatoes
ROV Chef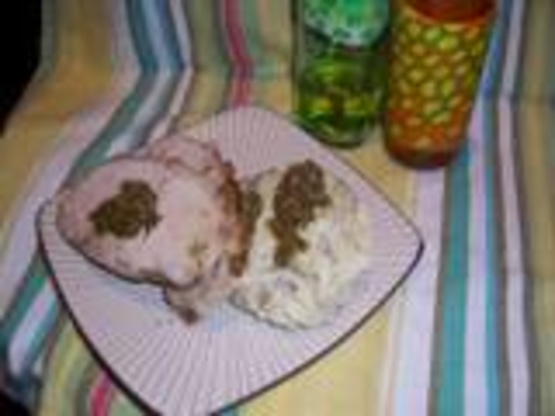 I ate lunch at this place next to the Texas A&M campus that sold baked potatoes. I ordered the Italian chicken and pesto. It was alright, but made me think that better pesto and more of it would be great on potatoes. So this evening I made my wife's Pesto Pork Loin and used up the rest of the pesto. You can make your own or buy store bought. If you live close by an HEB, the make really good pesto in their deli.
I like to dice my potatoes up so the cook fasted and take less mashing to get them smooth. Add your diced potatoes to a pot of boiling salted water. Make sure to add plenty of salt to the water. When you think you have enough, add a little more.
While the potatoes are boiling, heat the Half & Half, the butter and the garlic.(I use the microwave, one high for 3 to 4 minutes).
When the potatoes are done, drain them and return them to the pot.
Add about half of the cream liquid to the potatoes and start mashing. I like and old school, dime store masher on a stick. Nothing fancy here. Oh, make sure to scoop all the garlic out of the liquid and into the potatoes.
Mash until smooth and creamy, leaving as many lumps as you like. Add as much of the remaining liquid as it takes to get them to the smoothness you like. (Some lumps are good. That way they know they're real, not instant).
Season with salt and pepper to taste.
Fold in the pesto right before service.