Kathy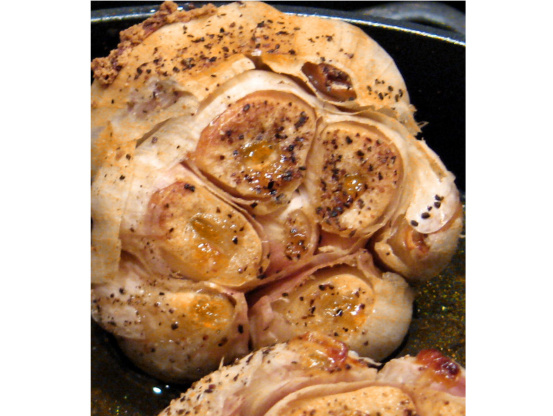 A staple at our house, roasted garlic has uses limited only by your imagination. Roasted garlic is very mild and mellow. Flavor meats, sauces, breads, pastas, dressings and vegetables with it.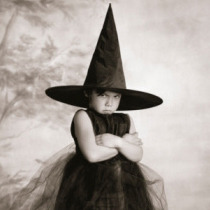 I'm another 'garlic roasting virgin'. :) Don't know why I waited so long. I did 8 heads, which yielded 1-1/2 cups of paste. We had it broiled on french bread. Sooo tasty. I mixed 1/4 cup paste with 1/2 cup butter, 5 turns of the pepper mill and about 1/4 tsp red pepper flakes. The remaining paste I froze in 1/4 cup increments. Must buy MORE garlic!!!! Thanks so much for sharing.
Preheat oven to 375°.
Remove any loose papery skins from the outside of the garlic heads; cut off the top 1/3 of the heads to open the cloves; set aside for another use; place the heads in a small baking dish, cut sides up; pour olive oil over them and sprinkle with salt and pepper.
Cover the dish tightly and bake until 3/4 done, about 45 minutes; uncover and continue to bake another 15 minutes or until the cloves begin to pop out of their skins and brown; cool.
Squeeze the cloves out of their skins into a bowl; add the oil from the baking dish and mix well, forming a paste.
Store, refrigerated, up to one week.