VickyJ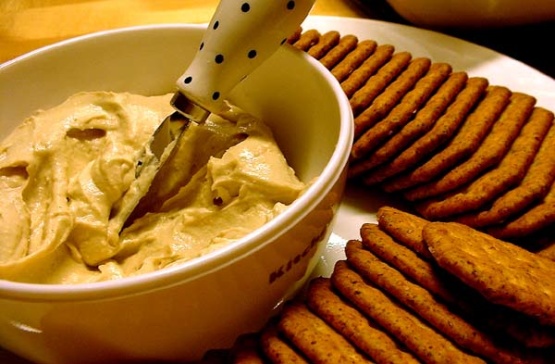 I usually make hummus quickly, in my food processor. One day I felt like fussing a little and tried this recipe that I found in a 2005 Sunset Magazine. We really like the added flavor of the roasted garlic.
This was good, but I had to add quite a bit of extra oil along with some water to make this not be really super thick. Love the roasted garlic taste, though.
Cut garlic head in half crosswise. Rub cut surface with a little of the olive oil. Place garlic head halves, cut side down, in an 8 or 9-inch pie pan; cover pan tightly with foil.
Bake garlic in a 400° oven until garlic is soft when pressed, about 40 minutes.
Squeeze garlic cloves from skin; discard skin. In a blender or food processor, puree garlic. Add remaining olive oil, the garbanzos and lemon juice. Whirl until smooth, scraping container sides as needed. Add salt and pepper to taste. Scrape into a bowl and serve with crackers, breadsticks, pita crisps or raw vegetables.