Roasted Garlic, Herb Butter
Rita1652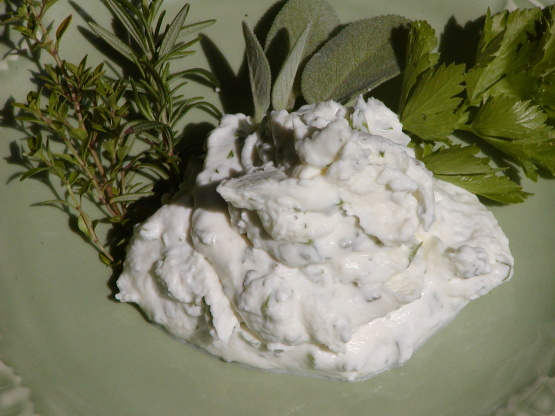 Make this with Roasted Garlic Roasted Garlic & Pearl Onions With Herbs and herbs of your choice. You can freeze for future use. Or top your favorite bread, roast beef, cooked seafood, baked potatoes add to cooked rice, noodles mashed potatoes,fresh cooked corn on the cob, grilled asparagus... You know what I mean I can go on and on.

I got a garlic roaster for Christmas, so I decided to make this. I rubbed it under the skin of a chicken before putting it in the rotisserie and it came out very moist and flavorful...and I also served it at dinner with cornbread and it was absolutely heavenly. There are plenty of left-overs, I am sure it will make a mean mashed potato too.
1

cup softened butter

1

tablespoon freshly chopped rosemary

1

tablespoon freshly chopped parsley

1

tablespoon freshly chopped sage

1

tablespoon freshly chopped thyme

3 -4

roasted garlic cloves (or more to taste)
salt and pepper (to season)
Mix all ingredients together for flavors to meld and chill or freeze till ready to serve.