Roasted Garlic Butter Spread
Amy BC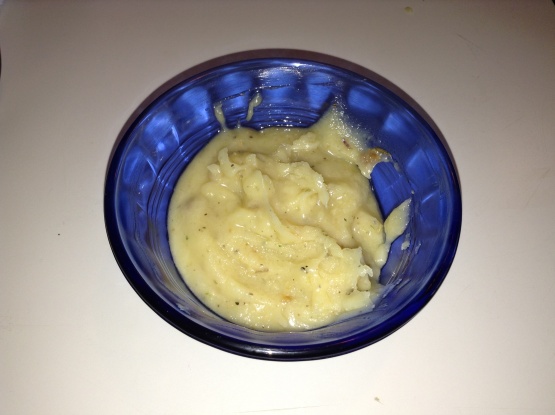 Roasted garlic butter and herbs for garlic bread, chicken, shrimp etc. For the garlic juice, I use the liquid from jarred garlic. For shrimp: add all ingredients to a skillet with 2 lbs of shrimp and sauté until shrimp are pink, optionally add a splash of beer or wine.
Cut off the top of a garlic head. Place on a piece of foil. Sprinkle with 1 Tablespoon oil and salt & pepper, wrap foil around garlic. Bake 1 hour at 350.
Push roasted cloves out of the garlic into a microwave safe bowl, mash with a fork.
Add butter to the bowl and microwave until butter softens.
Add the rest of the ingredients, mix well.