Rita1652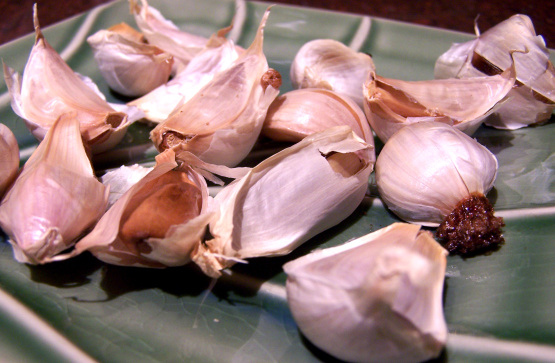 Use this recipe for a simple At-home dinner or for a big feast!

Great method of roasting garlic. The wine added wonderful flavour!
Remove the outer layer of skin from the garlic heads and separate into cloves--leave peel on cloves.
Place in shallow roasting dish and stir in remaining ingredients.
Roast in the center of a 350°F oven, stirring occasionally, until cloves are soft--25 to 30 minutes.
Let cool.