Rita1652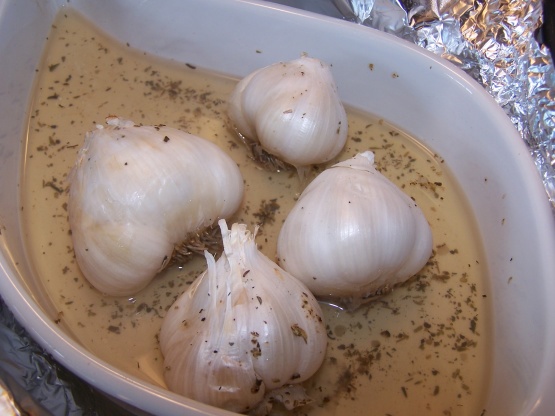 Roast 4 heads of garlic whole. Put them in a container with a tight lid and then when you want to make garlic bread, just squeeze one clove on the bread slice and butter it and sprinkle with Parmesan....so easy, or just eat it spread on fresh bread.
Place heads of garlic in a small shallow baking pan.
Pour the chicken broth over the garlic.
sprinkle with the thyme and rosemary, and season with the S & P.
Cover tightly with foil and bake at 400F for 1 hour.
Cool until they can be handled safely, and squeeze the garlic out of the 'paper' husk.
Serve hot or cold.