Prep 10 mins
Cook 25 mins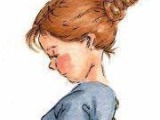 If you are making these to go with my Crispy Oven Fried Cod recipe, bake the potatoes in the lower third of the oven and place the fish in the upper third after the potatoes have roasted for 20 minutes.
Directions
Preheat oven to 500*F.
Cut potatoes lengthwise into 1/3 inch thick slices, then cut into 1/3 inch wide sticks.
Immediately toss with oil, salt and pepper in a large bowl.
Spread sticks in 1 layer in a large shallow baking pan.
Bake in lower third of oven 15 minutes.
Loosen potatoes from bottom of pan with metal spatula, then turn over and spread ot again.
Bake until crisp and golden brown on edges, about 10 minutes more.
Most Helpful
We really liked how these turned out. Definitely a keeper!
Used a lot less oil and they were still fine. Don't know why but I've had better luck getting larger potato wedges crispy than I did with these.

Very good but could have used alot less oil. They came out very nicely browned. Will make again reducing the oil to 1/8 cup or less. Thanks for a no-fry french fry!