Roasted Fingerling Potatoes
ChefLee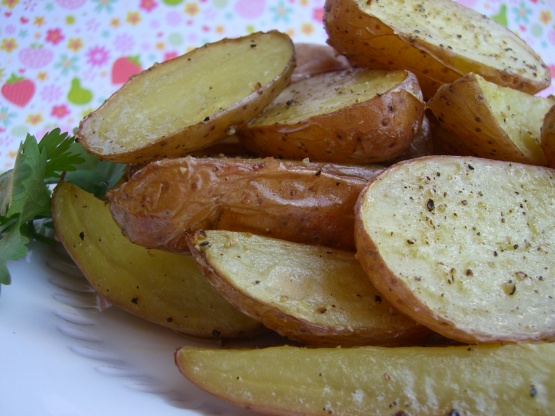 Easy and delicious. Can be made with tiny new potatoes also.

Super yummy with coarse sea salt!!
Preheat oven to 425 degrees.
Rinse potatoes until skins are clean, then dry them.
Toss with olive oil and salt and pepper.
Place in roasting pan and roast, uncovered, until a fork goes easily into one of the largest potatoes.