Roasted Fingerling Potatoes
iris5555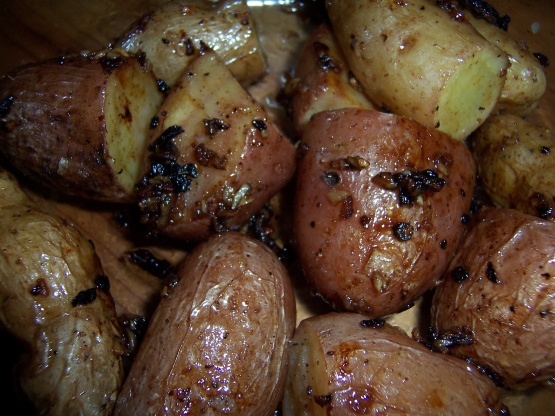 from southernfood.about.com

These potatoes are excellent. I would'nt change a thing. Thanks
Heat oven to 450°. Grease a large shallow baking dish with olive oil or spray with olive oil spray.
Scrub potatoes and cut large ones in half. In a large bowl, combine the garlic, olive oil, lemon juice, thyme, pepper, and Cajun seasoning, if using.
Toss potatoes with the garlic and oil mixture.
Arrange the coated potatoes in a single layer in the prepared pan.
Bake for 25 to 30 minutes, or until potatoes are tender. (Mine required longer--about 35 minutes.).