Roasted Eggplant (Aubergine) Spread

This comes from Coastal Living, and the recipe is credited to Louis Pappas Market Cafe in Tampa. I haven't been to this cafe, but the Pappas family is well-known in Florida for their wonderful Greek food.
Directions
Sprinkle eggplant slices with 2 1/2 tsp salt and let stand for 30 minutes.
Preheat oven to 450°F Rinse eggplant and place on oiled baking sheets; add garlic.
Bake 25 minutes or until the eggplant edges are crispy and the garlic us tender.
Cool slightly so it can be handled; chop eggplant and garlic.
Combine eggplant mixture, lemon juice, olive oil, 1/4 tsp salt, and crushed red pepper in a large bowl.
Spoon onto crostini (or crackers, pita chips, etc) and garnish as desired.
Reviews
Most Helpful
I too made this as a recipe of the month--and I am so glad I did. I increased the garlic slightly and added extra lemon juice (by accident, but I wasn't sorry) and I skipped the parmesan which seemed unnecessary. Also I grilled the eggplant and added the salt to the garlic which I made into a paste and then added to the grilled eggplant. It seems like a lot of changes, but I think I followed the spirit of the recipe and it was quite wonderful.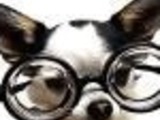 Really good. Made 1/2 a batch as was had a lot of little 'meze' and didn't want too many leftovers. The instructions are right on. Didn't use the parmesan as it's not traditional to add cheese to melitzanosalata here in Greece. Good accompaniment to our bbq'd pork chop dinner.

I've loved the eggplant-garlic flavor. I brushed the eggplant slices with olive oil before gilling them and didn't need to add any additional oil to the mixture. It was just perfect without the red pepper. Yet, I added some simply because I love peppers. It was a mistake, which I won't make again. But I will make this paste again. Thanks for the recipe.