Roasted Eggplant and Lentils
Mandala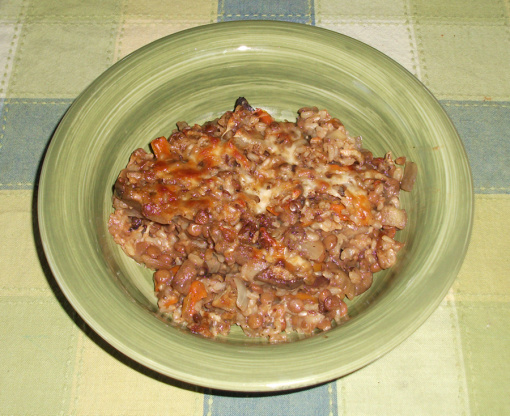 This is one of my favorite lentil dishes. It is hearty and flavorful and makes an excellent vegetarian main dish. You could make it a vegan dish by using soy cheese instead of mozzarella. If you're using fresh herbs instead of dried, use half as much.

Added 3 cloves of chopped garlic to the vegetable mix before roasting, drizzled with EVOO and seasoned with salt and pepper before roasting. Topped with sliced plum tomatoes before baking. Delicious addition to my recipe box!
On an oiled cookie sheet, roast the eggplant, onion, and bell pepper at 425 for about 30 minutes (turning at least once).
Meanwhile, bring the vegetable broth (or water) to a boil. Add the seasonings, rice and lentils. Cover and simmer for about 30 minutes, until tender. It should still be a little soupy.
Stir vegetables, rice and lentils, and olive oil together with 1 cup of mozzarella.
Spread into 9x13 pan and top with remaining cheese.
Bake at 425 for 30 minutes.