Sara 76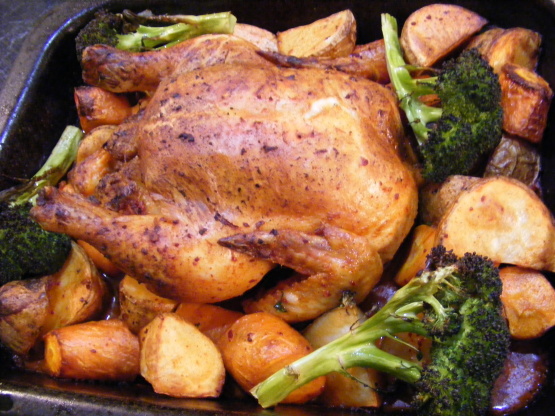 Roast chicken with a bit of a twist. Add a load of chopped root vegetables and potatoes into the roasting pan when you put it in the oven, the coconut flavour is delicious.
Preheat the oven to 190C/375F/Gas 5. Mix together the curry paste, oil, ginger and lemongrass with 2 tbs of the milk.
Brush the chicken all over with this. Put the cicken in a roasting tin and pour over the remaining milk.
Roast for 1 1/2 hours, basting occasionally with the coconut milk.
Remove from the oven and leave to stand for 10 mins berfore carving.