Roasted Chicken With Wild Rice Soup
Prep 45 mins
Cook 30 mins
I got this recipe from my sister. It's hearty enough to be a meal in itself.
Directions
Prepare rice according to package directions; set aside.
Heat oil in a large Dutch oven over medium high heat. Add chopped onion and next four ingredients. Saute for six minutes or until onion is tender.
Lightly spoon the flour into a dry measuring cup and level with a knife. Stir the flour, tarragon and thyme into the onion mixture and cook for 1 minute, stirring frequently.
Add 2 cups water, sherry, broth and evaporated milk; bring mixture to a boil. Reduce heat and simmer for 20 minutes or until slightly thick.
Stir in cooked rice and chicken. Cook for 10 minutes or until thoroughly heated.
Most Helpful
Oh YUM. What a flavorful and comforting soup!! I used a store-bought rotisserie chicken and Uncle Ben's fast cook long grain & wild rice. Instead of sherry, I used white wine, since I had some in the fridge. For our familys' preferences only, I did add a little more flour (I'd say a heaping 1/4 cup is what I used) to make it a bit thicker and added a little chicken boullion granuales, salt and pepper for even more added flavor. We enjoyed this with a loaf of crusty bread for dinner. I just reaheated the soup for our lunch today. This is SOOO GOOD. I highly recommend this soup. :)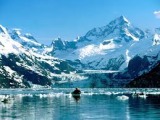 Wow! This soup is amazing. I wasn't expecting that my husband and I would enjoy it so much. I actually caught him eating it this morning for breakfast. I'll keep this one on file to make again.

This is such a great recipe! It is very easy to make and really warms you up. I made as posted using one of those already roasted chickens from the grocery store. I think that next time I will slice up the mushrooms instead of halving them. Thanks so much for posting such a yummy recipe!