Roasted Chicken with Peppers
Prep 10 mins
Cook 55 mins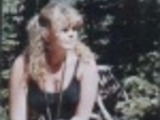 low-carb delicious and pretty.
Directions
Place washed and dryed chicken in a shallow roasting pan.
Combine 2 tablespoons oil, rosemary and lemon juice.
Brush over chicken.
Sprinkle 1 teaspoons salt and 1/2 teaspoon pepper over chicken.
Roast in a preheated 375 degree oven for 15 minutes.
Cut bell peppers lengthwise into 1/2 strips.
Slice onion into thin wedges.
Toss vegetables with remaining oil, salt and pepper.
Place veggies around chicken.
Continue roasting until veggies are tender and chicken is cooked, about 40 minutes.
Serve chicken with peppers and pan drippings.
Most Helpful
Very nice. Simple and flavorful...the rosemary is perfect. Thanks for the recipe!
I rarely feel compelled to photograph dishes, but this was so pretty when it came out of the oven, I simply had to. I loved the ease of preparation, and the chicken was moist and delicious. I, too, added some garlic and we enjoyed it over rice pilaf. A simple, enjoyable dish we'll be trying again. Thanks, Karen!

This is delicious! And so easy to prepare. I too, as another reviewer suggested, added a bit of minced fresh garlic. I also used boneless, skinless chicken breasts and a red, yellow, and orange pepper (neither by DH or I like green peppers). I served it with roasted red potatoes. We thoroughly enjoyed it. Thanks for a great recipe.