Roasted Chicken Nibbles and Potatoes With Lemon Flavours

This is a quick to prepare and cheap to make. If you not sure what chicken nibbles/drumettes are, they are the small version of chicken drumsticks you can use chicken wings but please cut off the wing tips. I have also tired it with chicken breast but they have come out a little dry. Enjoy :)
Directions
Preheat oven to 200oC/400oF/Mark 6.
In a large bowl combine black pepper, crush garlic, rosemary leaves, olive oil, chicken liquid stock, juice of one lemon, chicken and potatoes. Mix well.
Pour into a large roasting pan and place lemon wedges over chicken and potatoes then sprinkle rosemary.
Roast uncovered for 45 minutes or until chicken is golden brown.
Most Helpful
I only used 2 garlic cloves, but, my oh my .. what a simple delicoius quick recipe.. !!! A nice meal in one with the potatoes, and of course, its all gone in one sitting. Fantastic flavors. Made for Recipe Swap #48.

Fantastic little recipe here. I love how the potatoes cooked right alongside the chicken. The flavors were subtle and lovely. I set out a platter of the chicken & potatoes and my family all dug in and enjoyed every bite. What a fun and easy meal. Note: I did run mine under the broiler for about 5 min. to get the chicken even crispier. Thanks! ~Made for the April Aus/NZ Swap~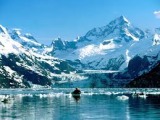 My whole family loved this! I made it once so far, a week ago, and they want it again tonight!