Roasted Chicken Breast With Lemony Bombay Potatoes
Prep 15 mins
Cook 40 mins

A yummy Jamie Oliver recipe.
Directions
Preheat the oven to 400°F.
Peel a large potato, cut them into 1-inch dice and put them into a pan of cold salted water. Bring to the boil, simmer for a few minutes, drain and allow to steam in a colander.
Put a heaped teaspoon of turmeric into a bowl and add the zest of 1 lemon, half a teaspoon of ground cumin, 5 sprigs of chopped fresh cilantro, a quarter of a red pepper, roughly chopped and a 1-inch piece of fresh ginger, peeled and finely sliced into matchsticks.
Cut 3 slices off the lemon and set aside. Squeeze the juice from the remainder of the lemon into the bowl.
Shake the potatoes up in the colander and add them to the bowl with 1 chicken breast, skin left on. Toss everything around with a splash of olive oil and season well with sea salt and freshly ground black pepper.
Remove the chicken, put the potatoes into the pan in one layer, and top with the lemon slices and the chicken. Drizzle with olive oil and cook in the middle of the oven for 25 to 35 minutes.
Most Helpful
I was disappointed not to like this more as I usually like Jamie Oliver recipes. This sounded so good, but it was rather bitter and the chicken was not cooked in the allotted time. I think there is too much turmeric and it is not balanced by any contrasting element. I suspect that the addition of carrots to the potatoes would go a long way to giving this the note of sweetness I think it needs. Also, cutting the breast in two or three pieces would allow it to cook through without drying out.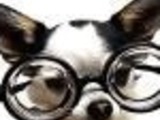 I thought this was excellent. I love Jamie Oliver recipes because they are almost always simple, straight forward and full of flavor. I made some minor changes which worked very well. I used 5 chicken thighs (bone in, with skin) and then doubled the rest of the ingredients except for the lemon (only because I didn't have enough lemon to double). It ended up being perfect! The chicken was so crispy on the outside and flavorful. The potatoes were flavorful, too. I suggest doing the rough chop of the red pepper in large pcs so they won't get too well done with the roasting. The only other tweak I might do next time, is to not toss the potatoes in the spice mixture. I loved the spices on the chicken, but think I'd prefer the taste of regular roasted potatoes with it. That is just a personal preference. I'm a purist when it comes to roasted potatoes! Thank you!