Nimz1466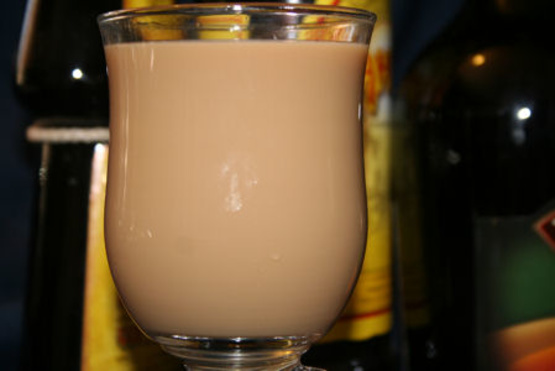 A great coffee cocktail. A friend and coffee lover gave me this recipe years ago.

Hmmm, I wasn't sure what an Irish coffee mug was so I did a little research, found they range between 8 oz to a liter. I'm thinking this recipe would be suited for a liter by my drinking standards, perhaps different for others. I used my biggest coffee cup (probably 12-16 ozs) and poured in 1/2 oz of each of the liquors, then topped it off with fresh brewed decaf coffee and some whipped cream. Yummy, kind of nutty, flavor. Mellowed me right out. I certainly didn't need a sleeping pill last night. Made this drink to help ring in the New Year and for the Comfort Cafe. I'll definitely be enjoying it again, this recipe is a keeper.
In an Irish coffee mug, pour a 4 shots of the liquor.
Top with fresh brewed coffee.
Top of with whipped creme (optional).