This is from Epicurious.com. Goes great with roast pork loin! You can put this dish in the lower third of your oven and roast a pork loin at the same time!!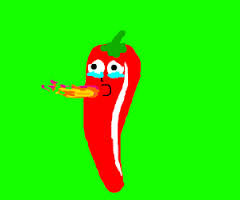 I like the carmelized flavor that roasting gives the celery root!! It was perfectly cooked with this time and golden brown. Celery root (celeriac) is kind of hard to peel, you really need to do it with a knife and if you leave any of the outer brown part in the roasting, it is tough and woody if you get some in your mouth so be sure and peel it well of the brown outer skin. I found that the salt was really absorbed in roasting and it needed a little dusting of salt upon plating. This is a very rich flavor for a vegetable side. I think I will roast fewer next time within another roasted vegetable dish because you can't eat a lot of just celery root but it does taste good!!! Served this with roast chicken and new potatoes. Thanks for posting!!
1814.36

g about 3 celery root (sometimes called celeriac)

78.07

ml vegetable oil

9.85

ml salt
Preheat oven to 425°F
Trim and peel celery root and cut into 1-inch pieces.
In a large roasting pan toss celery root with oil and salt and roast in middle of oven 30 minutes.
Stir celery root and reduce temperature to 375°F
Roast celery root, stirring after the 30 minutes, 1 hour more.