Roasted Cauliflower With Capers
teresas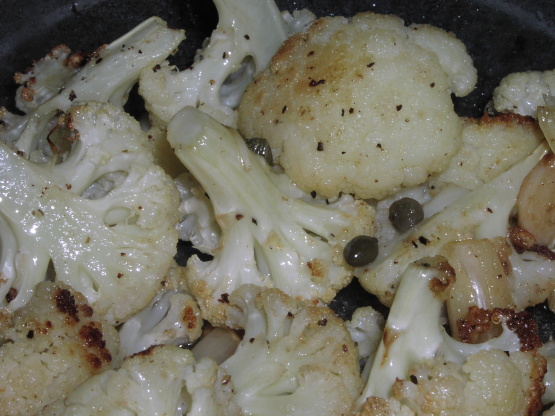 A great recipe I saw on everyday food the other night. Great salty taste.
Preheat oven to 450F.
Trim, and cut cauliflower into small florets.
Spread in a roasting pan or rimmed baking sheet. drizzle with olive oil, season with salt and pepper. toss to combine.
roast, tossing once or twice, until cauliflower is golden brown and tender, 20 to 25 minutes.
in a small skillet, melt butter over medium heat. cook garlic cloves, stirring often, until lightly browned ( 2 to 3 minutes).
remove from heat, add capers and caper juice.
pour over cauliflower and toss to coat.