Roasted Carrots & Asparagus With Sesame & Ginger
Bergy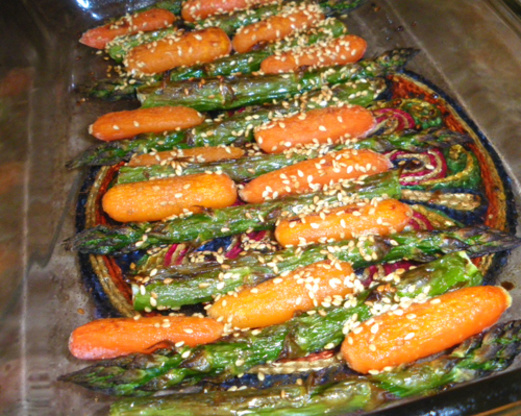 Very easy to make. Goes great with beef.
Preheat oven to 475 degrees. Cut asparagus tops and place with carrots in a large bowl and cover with olive oil, toss to coat. Next sprinkle vegetables with ginger, sesame seeds and salt.
Place veggies in a single layer in a shallow baking dish and place in oven. Roast for 45 minutes or until veggies or brown and tender.