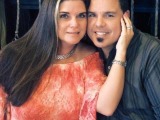 These are nice and crispy with just the right amount of kick!
Make and share this Roasted Cajun Potatoes recipe from Food.com.
Directions
Cut each potato lengthwise into eight wedges.
In a large bowl, combine the oil, shallots, garlic, salt, paprika, cayenne and pepper; add potatoes and toss to coat.
Place in greased roasting pan.
Bake, uncovered, at 450 degrees F for 45-50 minutes or until tender and golden brown, turning every 15 minutes.
Sprinkle with parsley.